Ideal for HPI/SON/HPL LED replacement in High-bay applicationsView all 9 productsMore downloadsDownload Family Leaflet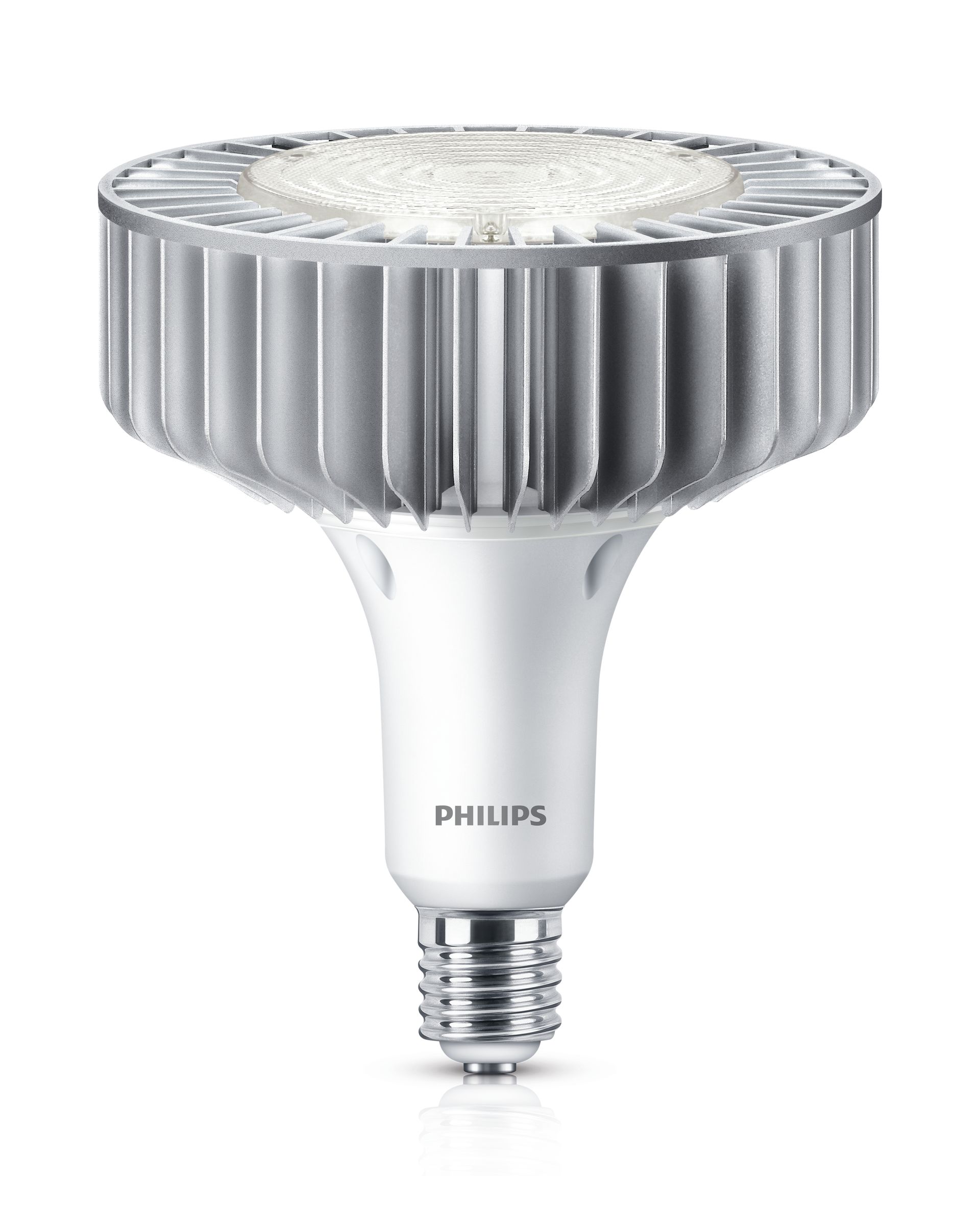 TrueForce LED Industrial and Retail (Highbay – HPI/SON/HPL)
ProductsDownloadsDownload Family Leaflet
9 TrueForce LED Industrial and Retail (Highbay – HPI/SON/HPL) Products found
Browse the TrueForce LED Industrial and Retail (Highbay – HPI/SON/HPL) products and find the product that you are looking for by using the compare option.
Product family information
Philips TrueForce LED Industrial and Retail lamps give you a quick and easy payback solution to replace HID lamps in High-bay applications.The solution gives you the LED benefits of energy-efficiency and long-lifetime, plus the initial investment is low.With unique lamp design and compatibility, you can directly retrofit HID lamps with TrueForce LED lamps without changing the fixtures or gear. Multiple beam angle options and high colour-rendering index enhance the lighting distribution while creating a comfortable, safe and high-productivity environment.
Benefits
Instant upgrade and easy to install – less time-consuming and safer working at heightGreat ROI (<2 years) and extended energy savings of 65% vs existing conventional systemsLow initial investment
Features
Direct lamp replacement solution without changing fixtures or equipmentHigh energy efficiency with directional lightLong lifetime of 50,000 hrs for operation efficiencyCrispy white light 4,000 K, CRI80 for better visual colourProduct weight < 1.3 kg
Applications
Industrial – factories, warehouses, distribution centresRetail – hypermarkets, shopping centresOthers – transportation hubs, convention centres, sports centres/town halls
Warning & Safety
EM version requires an EM ballast to operate. Please refer to the installation guide or consult a Philips Lighting representative.DownloadsLeaflets
Visuals
Software Plugins