The new generation of energy saving tube lighting Download Family Leaflet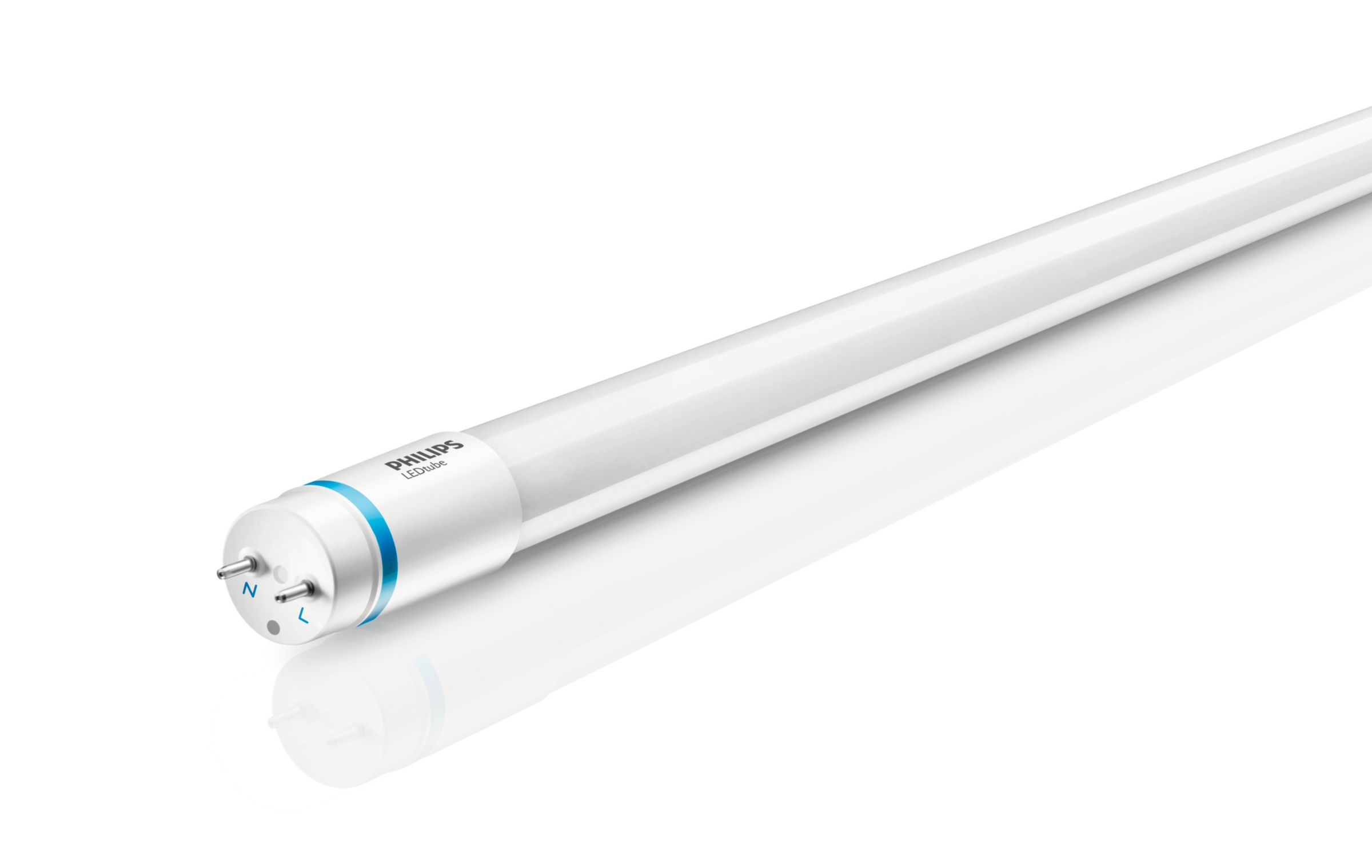 MASTER LEDtube EM/Mains T8
8 MASTER LEDtube EM/Mains T8 Products found
Browse the MASTER LEDtube EM/Mains T8 products and find the product that you are looking for by using the compare option.
Product family information
The Philips MASTER LEDtube integrates a LED light source into a traditional fluorescent form factor. Its unique design creates a perfectly uniform visual appearance which cannot be distinguished from traditional fluorescent. This product is the ideal solution for up lamping in general lighting applications.
Benefits
Reduced operational cost thanks to lower energy consumptionLower maintenance cost thanks to 2-3 times longer lifetime than normal fluorescent tubesFastest and easiest way to upgrade existing luminaire to LED technology; 100% safe installation process
Features
Only 50% energy consumption compared to fluorescent tubesExtra-long life of 40,000 hoursRetrofit to existing T8 lamps on EM or HF electronic gearFull safety features and EM Protector safety deviceNo mercury
Applications
Car parksWarehousesTransport and distribution areasFront & back of house retail & hospitality
Warning & Safety
-DownloadsLeaflets
Visuals
Software Plugins