Product description
Scours 2-4 times faster than conventional commercial scouring pads, and is 6-10 times less abrasive than other medium/heavy-duty commercial scouring products to reduce scratching. Unique bow-tie shape.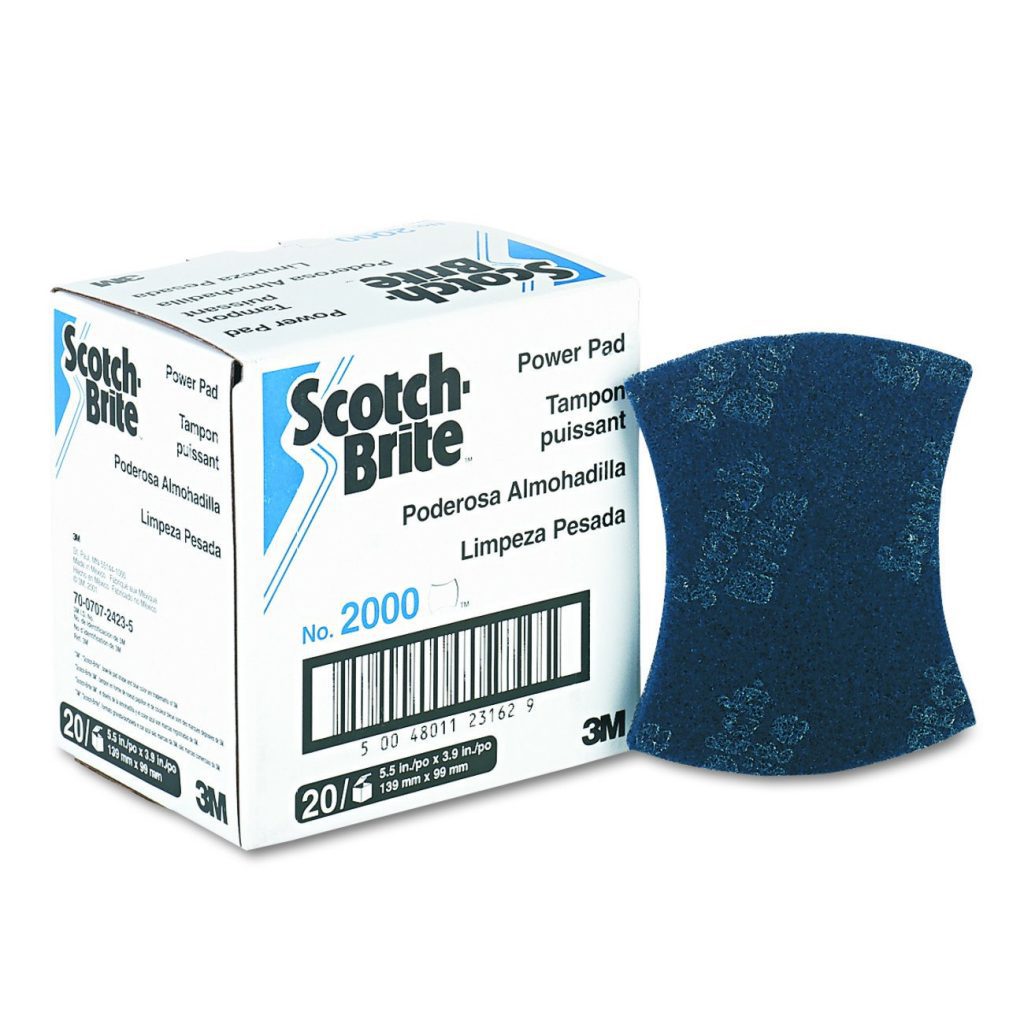 From the Manufacturer
Scotch-Brite™ Power Pad 2000 is an all-purpose hand pad that scours two to four times faster than many medium/heavy duty scouring products, but scratches up to eight times less. The pad can be used wet or dry and works well on stainless steel surfaces and appliances, heavily baked-on food on pots and pans, cooking appliances, coolers, ceramic tile, countertops, and maintenance equipment. The unique bow-tie shape of the pad fits comfortably in your hand for extended use.
Durable synthetic fibers are crimped and heat set to create the strong web of the Scotch-Brite™ Power Pad 2000. Unique soil-removing particles are evenly distributed throughout the pad for effective, consistent scouring, and to ensure lasting performance through the life of the pad. To clean the pad, simply rinse with warm/hot water or soak in a cleaning solution to dissolve caked-on soil and grease. This pad should not be used on soft metal and plastic surfaces, painted surfaces, or other surfaces that are easily scratched.
For more than a century, 3M has applied innovation and technology to improving our customers' lives and supporting their business goals. Today the company, from its headquarters in St. Paul, Minnesota, serves industrial and commercial customers and consumers in nearly 200 countries. Building and Commercial Services products — a diverse category including hand pads, floor pads, floor matting, cleaning solutions, hard floor protectors, sorbents and fire barriers — help customers maintain clean, safe, and attractive facilities. The 3M brand, across thousands of products, represents consistency, superior quality, and value.
---