3M VHB Tapes in India: In the world of adhesives, 3M VHB Tapes have gained widespread recognition and popularity for their exceptional bonding capabilities. Whether it's for industrial, commercial, or personal use, 3M VHB Tapes have become a go-to choice for many applications. This article will delve into the world of 3M VHB Tapes and explore their benefits, applications, types, installation guidelines, and more.
images source : www.3mindia.in
What are 3M VHB Tapes?
3M VHB Tapes, short for Very High Bond Tapes, are double-sided adhesive tapes designed to provide strong and reliable bonding between various substrates. These tapes are known for their unique composition, combining a durable acrylic adhesive with a foam core. This construction allows for a permanent bond that replaces traditional fasteners such as screws, rivets, and welds.
Benefits of 3M VHB Tapes
Strong bonding capability: One of the key advantages of 3M VHB Tapes is their exceptional bonding strength. They provide a strong and durable bond between different surfaces, including metals, plastics, glass, and painted surfaces.
Durability in various environments: 3M VHB Tapes are engineered to withstand a wide range of environmental conditions. They offer excellent resistance to temperature extremes, UV radiation, moisture, and chemicals, ensuring long-lasting performance.
Stress distribution and vibration dampening: The foam core of 3M VHB Tapes helps distribute stress evenly across the bonded surfaces, reducing the concentration of forces on specific points. This property also enables the tapes to absorb vibrations.
Improved aesthetics and design flexibility: 3M VHB Tapes provide a clean and seamless appearance after bonding, as they eliminate the need for visible mechanical fasteners such as screws or rivets. This results in a smooth and aesthetically pleasing finish. Moreover, the tapes offer design flexibility by allowing bonding of dissimilar materials and complex shapes, enabling innovative and creative designs.
Enhanced productivity and efficiency: Using 3M VHB Tapes can streamline the assembly process and increase productivity. They eliminate the need for additional steps like drilling, welding, or curing time associated with traditional bonding methods. The tapes can be applied quickly and easily, saving time and labor costs.
Cost-effective solution for bonding applications: Although the initial cost of 3M VHB Tapes may be higher compared to other bonding methods, they provide long-term cost savings. The tapes reduce the need for maintenance and repairs due to their durability and resistance to environmental factors. Additionally, they offer reliable bonding, reducing the risk of failures or rework, which can result in costly consequences.
3M™ VHB™ Tape in various industries:
Metal Working:

Skip the rivets and welding and use 3M™ VHB™ Tape for bonding and sealing in one step.
Reduces surface preparation and improves the appearance of metalwork.
Benefits: Durability, increased throughput, and design flexibility.

Construction:

3M™ VHB™ Structural Glazing Tapes are an alternative to structural silicone and spacer tapes/gaskets.
Bonds to a wide range of architectural panel substrates, including dissimilar materials.
Benefits: Aesthetics, quick assembly, and strength and durability.

Signage:

3M™ VHB™ Tapes are ideal for indoor and outdoor signage.
Provides immediate adhesion without the need for screws or liquid adhesives.
Benefits: Aesthetics, temperature resistance, and eliminates the need for spot welds.

Appliances:

3M™ VHB™ Tape is used in appliances for bonding and vibration dampening.
Enhances design freedom and assembly speed.
Benefits: Vibration dampening, quick assembly, and joining multiple materials.

Electronics:

3M™ VHB™ Tape is suitable for electronic devices and applications.
Bonds dissimilar materials and maintains design flexibility.
Benefits: Joining multiple materials, precision die-cutting, and shock resistance.

Transportation:

3M™ VHB™ Tapes are used in commercial vehicles for durability and smooth sides.
Provides aesthetics, weather resistance, and contributes to lightweighting.
These are just a few examples of how 3M™ VHB™ Tape can be utilized in different industries. Its industrial-strength and heat-resistant properties make it a versatile solution for bonding and sealing applications.
VHB Tapes Models in India
3M™ VHB™ Tape 4979F, Black, 3/4 in x 36 yd, 62 mil, Film Liner, 12 rolls/Case
3M Stock
70006196854
3M™ VHB™ Tape 4979F, Black, 1 in x 36 yd, 62 mil, Film Liner, Small Pack, 2 rolls/Case
3M Stock
70006213386
3M™ VHB™ Tape 4979F, Black, 1/4 in x 36 yd, 62 mil, Film Liner, 36 rolls/Case
3M Stock
70006292240
3M™ VHB™ Tape 4979F, Black, 3/4 in x 36 yd, 62 mil, Film Liner, Small Pack, 3 rolls/Case
3M Stock
70006213378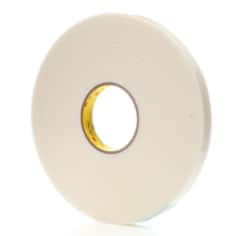 Options available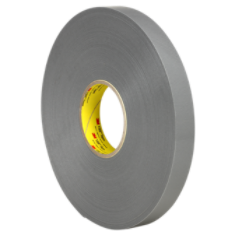 Options available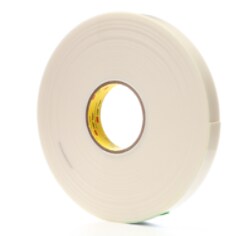 Options available
3M™ VHB™ Flame Retardant Tape 5958FR, Black, 40 mil, Roll, Config
3M Stock
70000147242
Options available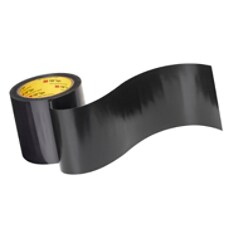 3M™ VHB™ Tape 5907, 1168mm x 66m, 1 roll/Case
3M Stock
XY003874712
3M™ VHB™ Tape GPL-110GF, Gray, 600 mm x 33 m, 1 Roll/Case
3M Stock
XP003822515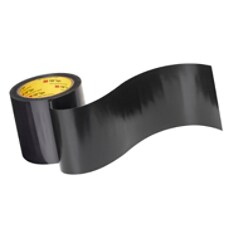 3M Stock
B40065685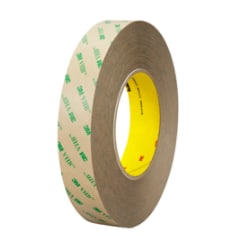 3M™ VHB™ Adhesive Transfer Tape F9469PC, 48 in x 60 yd, 1 Roll/Case
3M Stock
XY003893506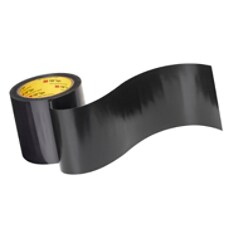 3M Stock
B40065769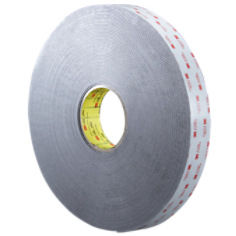 3M Stock
B40072040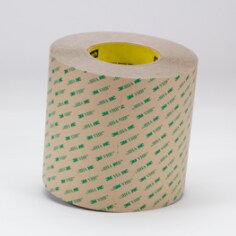 3M™ VHB™ Adhesive Transfer Tape F9473PC
3M Stock
B40071700
3M™ VHB™ Tape GPL-160GF, Gray, 600 mm x 16 m, 1 Roll/Case
3M Stock
XP003829825
3M™ VHB™ Tape GPH-160GF, Grey, 1080 mm x 33 m, 1.6 mm
3M Stock
UU008019984
3M™ VHB™ Tape GPH 160GF, Grey, 1/2 in x 36 yd, 62 mil, Film Liner, 18 ea/Case
3M Stock
70007517850
3M™ VHB™ Tape GPH 160GF, Grey, 3/4 in x 36 yd, 62 mil, Film Liner, 12 ea/Case
3M Stock
70007517868
3M™ VHB™ Tape GPH 160GF, Grey, 1 in x 36 yd, 62 mil, Film Liner, 9 ea/Case
3M Stock
70007517884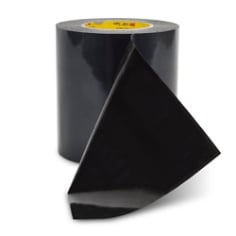 3M™ VHB™ Electronic Tape 86430
3M Stock
B40065703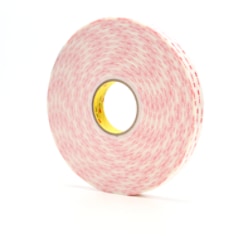 Options available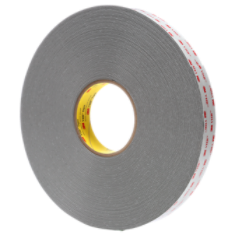 Options available
Options available
Options available
Options available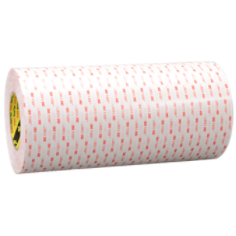 3M™ VHB™ Tape 4914-15, White, 600 mm x 33 m, 1 ea/Case, Bulk
3M Stock
JT270068508
3M™ VHB™ Tape 5915P, Black, 584 mm x 16 m
3M Stock
IA120103543
Alternative ID
5951P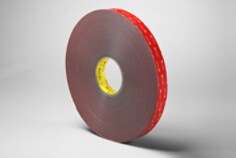 3M™ VHB™ Architectural Panel Tape B16F
3M Stock
B40065853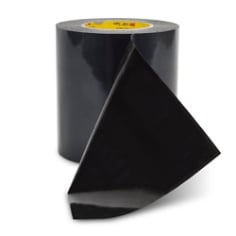 3M™ VHB™ Electronic Tape 86415
Options available
Options available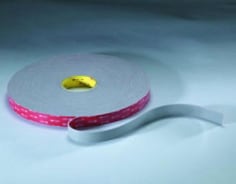 3M™ VHB™ Structural Glazing Tape G23F
Options available
3M Stock
B40072035
Options available
Options available
Options available
Options available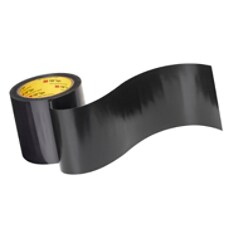 3M™ VHB™ Tape 5981-025, Black, 560 mm x 66 m, 2 rolls/Case
3M Stock
XY003898356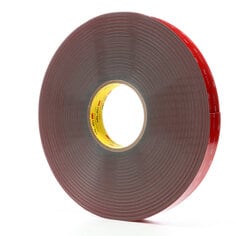 3M™ VHB™ Tape RP32F, Gray, 32 mil, Config Roll, Levelwound
3M Stock
70000294465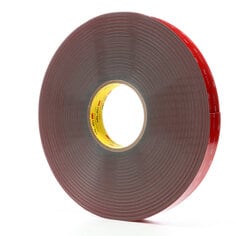 3M™ VHB™ Tape RP32F, Gray, 48 in x 36 yd, 32 mil, 1 Roll/Case
3M Stock
70007534038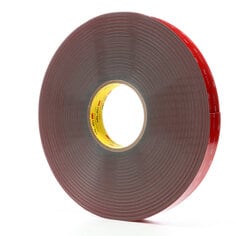 3M™ VHB™ Tape RP32F, Gray, 32 mil, Config Roll
3M Stock
70000294390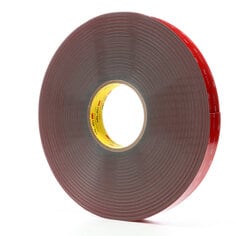 3M™ VHB™ Tape RP32F, Gray, 1 in x 1 yd, 32 mil, Sample
3M Stock
70007534012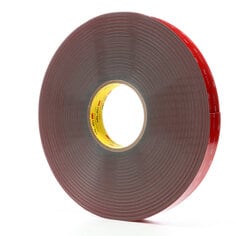 3M™ VHB™ Tape RP32F, Gray, 8 1/2 in x 11 in Sheets, 32 mil, Sample
3M Stock
70007534020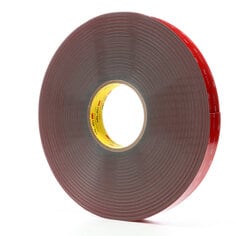 3M™ VHB™ Tape RP32F, Gray, 1 in x 36 yd, 32 mil, 9 Rolls/Case
3M Stock
70007533998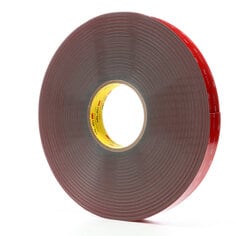 3M™ VHB™ Tape RP32F, Gray, 1/2 in x 36 yd, 32 mil, 18 Rolls/Case
3M Stock
70007534004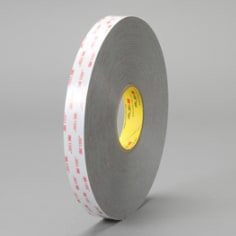 3M™ VHB™ Tape RP32F, Grey, 24 in x 36 yd, 32 mil, Film Liner, 1 roll/Case
3M Stock
70006746849
3M™ VHB™ Tape GPL-060GF, Gray, 600 mm x 33 m, 1 Roll/Case
3M Stock
XP003822499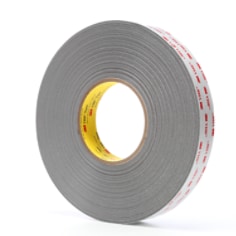 Options available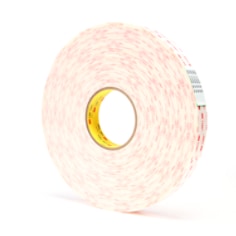 Options available
Options available
Options available
Options available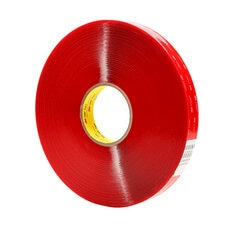 3M Stock
B40065643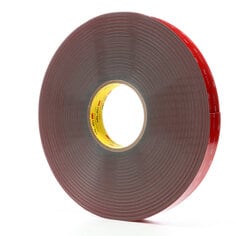 3M™ VHB™ Tape RP32F, Gray, 32 mil, Config Roll, Levelwound
3M Stock
70000294465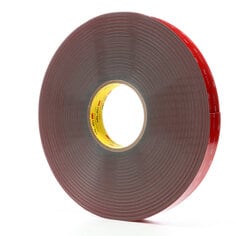 3M™ VHB™ Tape RP32F, Gray, 48 in x 36 yd, 32 mil, 1 Roll/Case
3M Stock
70007534038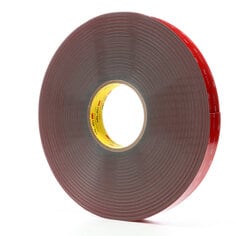 3M™ VHB™ Tape RP32F, Gray, 1 in x 1 yd, 32 mil, Sample
3M Stock
70007534012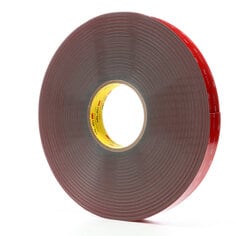 3M™ VHB™ Tape RP32F, Gray, 32 mil, Config Roll
3M Stock
70000294390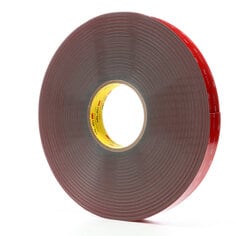 3M™ VHB™ Tape RP32F, Gray, 8 1/2 in x 11 in Sheets, 32 mil, Sample
3M Stock
70007534020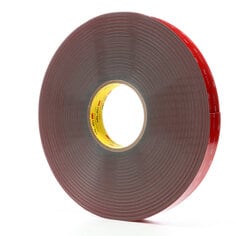 3M™ VHB™ Tape RP32F, Gray, 1 in x 36 yd, 32 mil, 9 Rolls/Case
3M Stock
70007533998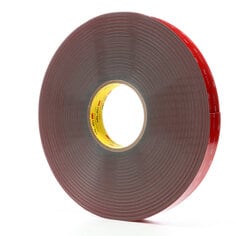 3M™ VHB™ Tape RP32F, Gray, 1/2 in x 36 yd, 32 mil, 18 Rolls/Case
3M Stock
70007534004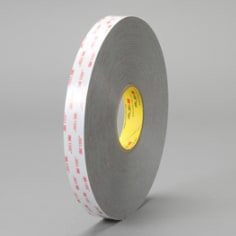 3M™ VHB™ Tape RP32F, Grey, 24 in x 36 yd, 32 mil, Film Liner, 1 roll/Case
3M Stock
70006746849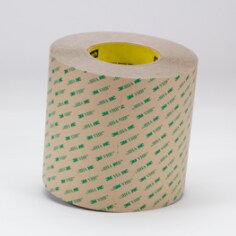 3M™ VHB™ Adhesive Transfer Tape F9473PC
Options available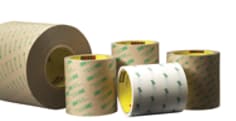 3M™ Adhesive Transfer Tape 9460PC
Options available
Options available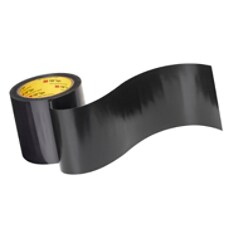 Options available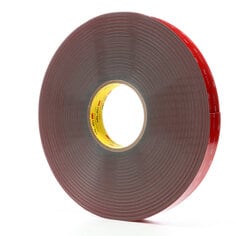 3M™ VHB™ Tape RP62F, Gray, 8-1/2in x 11 in Sheet, 62 mil, Sample
3M Stock
70007534244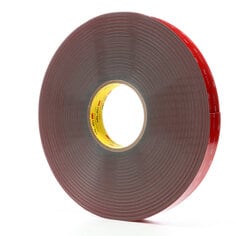 3M™ VHB™ Tape RP62F, Grey, 48 in x 36 yd, 62 mil, Film Liner, 1 Roll/Case
3M Stock
70007534251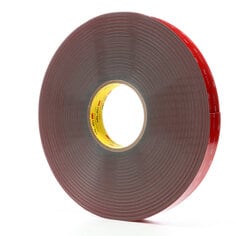 3M™ VHB™ Tape RP62F, Grey, 62 mil, Film Liner, Roll, Configurable
3M Stock
70000294416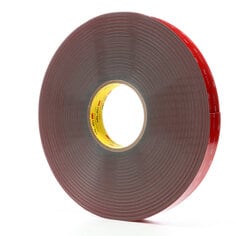 3M™ VHB™ Tape RP62F, Gray, 1 in x 1 yd, 62 mil, Sample
3M Stock
70007534236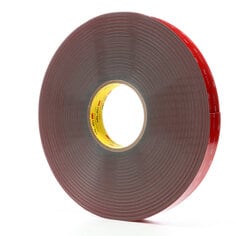 3M™ VHB™ Tape RP62F, Grey, 1 in x 36 yd, 62 mil, Film Liner, 9 Rolls/Case
3M Stock
70007534210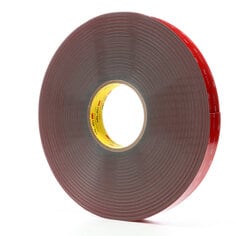 3M™ VHB™ Tape RP62F, Grey, 1/2 in x 36 yd, 62 mil, Film Liner, 18 Rolls/Case
3M Stock
70007534228
3M™ VHB™ Tape 4959F, White, 24 in x 18 yd, 120 mil, Film Liner, 1 roll/Case
3M Stock
70006414455
3M™ VHB™ Tape 4959F, White, 1/4 in x 36 yd, 120 mil, Film Liner, 36 rolls/Case
3M Stock
70006294832
3M™ VHB™ Tape 4959F, White, 1/2 in x 36 yd, 120 mil, Film Liner, 18 rolls/Case
3M Stock
70006414430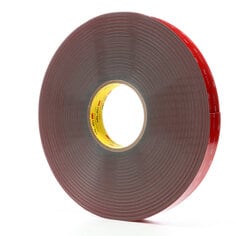 3M™ VHB™ Tape RP45F, Gray , 1/2 in x 36 yd, 45.0 mil, 18 ea/Case
3M Stock
70007534103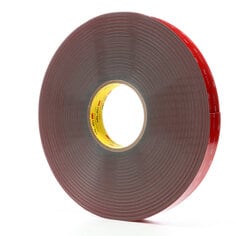 3M™ VHB™ Tape RP45F, Gray , 48 in x 36 yd, 45.0 mil, 1 ea/Case
3M Stock
70007534087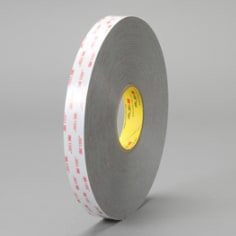 3M™ VHB™ Tape RP45F, Grey , 24 in x 36 yd 45.0 mil, 1 ea/Case
3M Stock
70006746856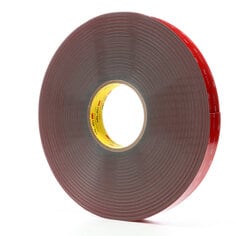 3M™ VHB™ Tape RP45F, Gray, 1 in x 36 yd, 45 mil, 9 Rolls/Case
3M Stock
70007534061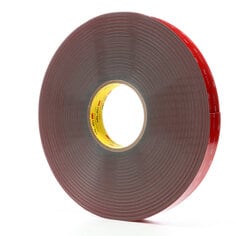 3M™ VHB™ Tape R45F, Gray, 8 1/2 in x 11 in, Sheet, 45 mil, Sample
3M Stock
70007534293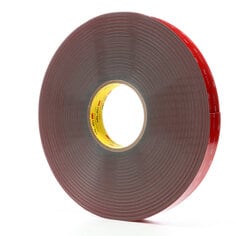 3M™ VHB™ Tape RP45F, Gray, 1 in x 1 yd, 45 mil, Sample
3M Stock
70007534079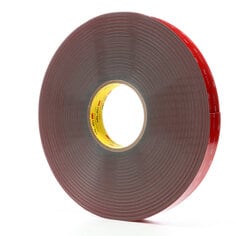 3M™ VHB™ Tape RP45F, Gray, 45 mil, Config Roll
3M Stock
70000294457
3M™ VHB™ Flame Retardant Tape 5958FR, Black, 40 mil, Roll, Config
3M Stock
70000147242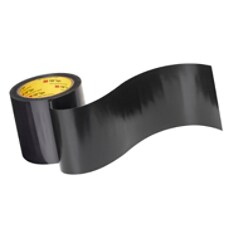 Options available
Options available
Options available
3M™ VHB™ Tape 4959 White, 1/2 in x 36 yd 120.0 mil, 18 per case
3M Stock
70006097144
Options available
Options available
Options available
3M™ VHB™ Tape GPL-200GF, 600 mm x 16.5 m, 1 Roll/Case
3M Stock
XP003830088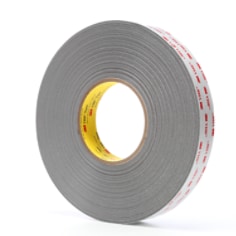 Options available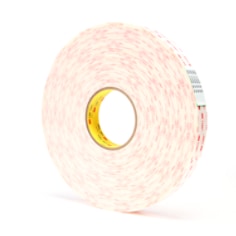 Options available
Options available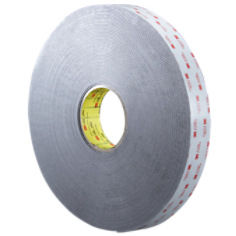 Options available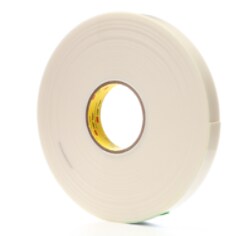 Options available
Options available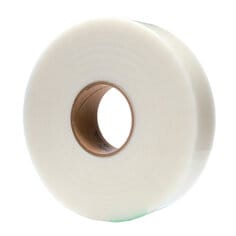 3M™ Extreme Sealing Tape 4411N
Options available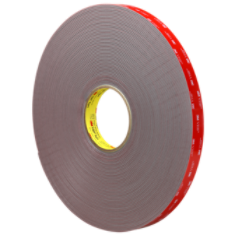 3M™ VHB™ Architectural Panel Tape G16F, Gray, 12 mm x 8.22 m
3M Stock
IA120118426
Alternative ID
G16F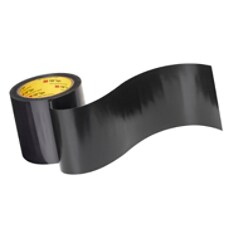 3M™ VHB™ Electronic Tape 86425, Black, 1168 mm x 66 m, 0.25 mm, 1 ea/Case
3M Stock
70006753506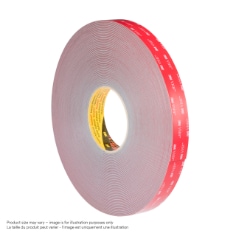 3M Stock
B40065679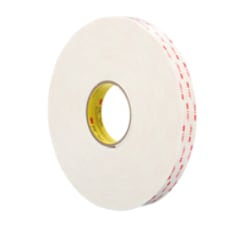 Options available
Options available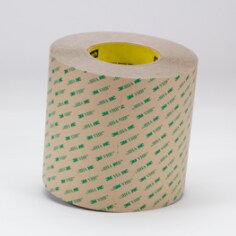 3M™ VHB™ Adhesive Transfer Tape F9460PC
Options available
3M™ VHB™ Tape 5952, 12 mm x 12 m
3M Stock
IA120179907
3M™ VHB™ Tape 5952, 6 mm x 8.226 m, 132 ea/Case
3M Stock
IA120142566
3M™ VHB™ Tape 5952, 15 mm x 8.226 m
3M Stock
IA120179162
3M™ VHB™ Tape 5952, 12 mm x 8.226 m, 64 roll per case
3M Stock
IA120178560
3M™ VHB™ Tape 5952, Black, 15 mm x 12 m
3M Stock
IA120103410
Alternative ID
5952
3M™ VHB™ Tape 5952, Black, 10 mm x 8.226 m
3M Stock
IA120179493
Alternative ID
5952
3M™ VHB™ Tape 5952, Black, 600 mm Width, Configurable Roll, 1/Case
3M Stock
IA120180673
3M Stock
B40072029
Options available
Options available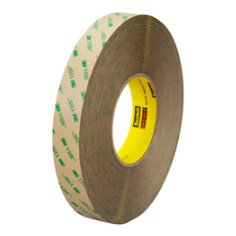 3M™ Adhesive Transfer Tape 9473PC
Options available