Essential LEDtube – Affordable LED solutionView all 11 productsMore downloadsDownload Family Leaflet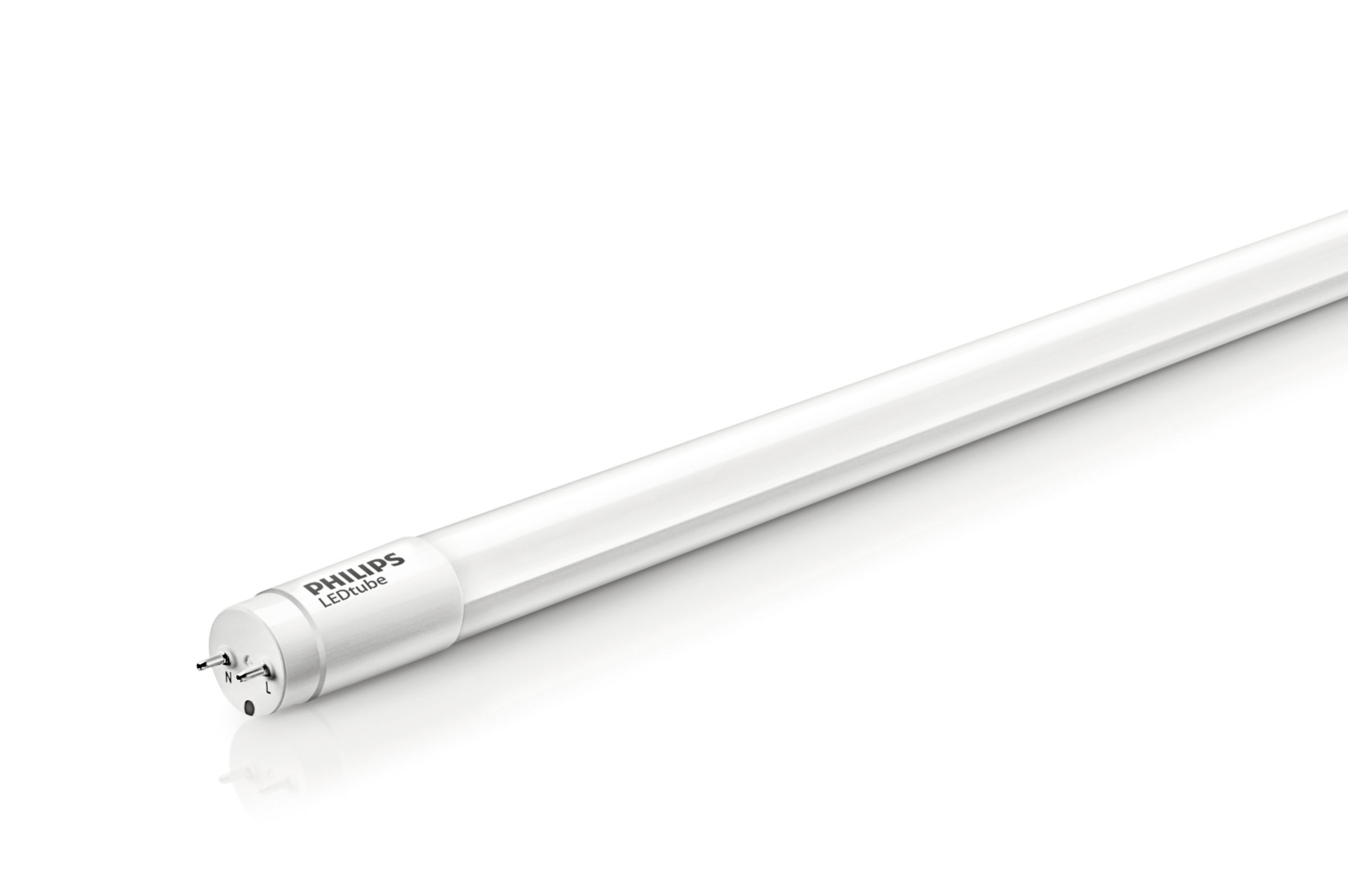 Essential LEDtube
ProductsDownloadsDownload Family Leaflet
11 Essential LEDtube Products found
Browse the Essential LEDtube products and find the product that you are looking for by using the compare option.
Product family information
Essential LEDtube is an affordable LED tube that is suitable for replacing T8 fluorescent lamps. The product provides a natural lighting effect for use in general lighting applications, as well as instant energy savings – an environmentally friendly solution.
Benefits
Reduced electricity costs thanks to significant energy savingsLonger lifetime minimizes re-lamping for reduced maintenance costsA better choice for the environment – no mercury
Features
Affordable LED replacement for T8 fluorescent lampsEnergy consumption less than half that of normal fluorescent lamps25,000 hours lifetime, double that of normal fluorescent lampsNo mercury; glass-free tube – no breakage concerns
Applications
Retail, officesIndustry, warehouses, public places, schools, hospitals, car parksDownloadsLeaflets
Visuals
Software Plugins